About The Sullivan Review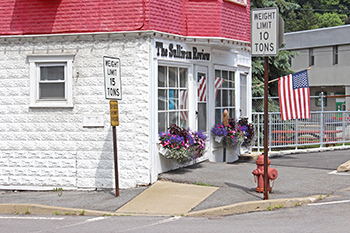 The Sullivan Review is a weekly newspaper published in Sullivan County, Pennsylvania. Founded in February 1878, The Sullivan Review has had numerous publishers and has merged with several other county newspapers that have since come and gone.
In September 1966, Thomas and Stefana Shoemaker purchased The Sullivan Review from the Towanda Printing Company, saving it from being folded into the Towanda Daily Review. The Shoemakers revamped the newspaper's format and initiated many new features, including moving the printing date to Wednesdays instead of Friday. Also, new weekly columns were produced, including "The Satterfield Flyer", a column on co-editor Tom Shoemaker's life in Sullivan County as an editor and veterinarian.
The Shoemaker's son, John, and his wife Chris continue the tradition today. "The Sully", as the weekly is affectionately called, is well known for its local photographs of current and historical interest, high school sports, hunting and fishing, and other outdoor activities associated with rural life.
The Sullivan Review also publishes the Sullivan County Tourist Guide, the first such supplement of its kind in northeastern Pennsylvania, featuring seasonal events and writings. Some 30,000 copies have been printed yearly since 1967. Following the success of the first Spring/Summer Tourist Guide, a fall issue was added in 1969. A Christmas supplement is also printed yearly.
Located in downtown Dushore, Pennsylvania, the Sully office is now in the two-story red and white building that was constructed at the turn of the century for the Dushore Fire Company; originally the office was located across the street near the current Dushore Market. Although "The Sully" is printed off site, a Print Shop for small jobs is located just across the street in the former Cole's Hardware building.
Subscribe to the Sullivan Review
Subscribe to the Sullivan Review today and get access to our traditional and digital print versions. Enjoy Sullivan County's best-loved source of news and events.